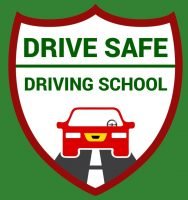 See our teen schedule and join our 3 or 4 Week Driver Ed program at Drive Safe Driving School.
Our program includes:
32 Hours of Classroom and 14 hours of in car instruction.
The Learners Permit Test
Texas Drivers Handbook Download Here
and the Official TPST Department of Public Safety Road Test.
Note: No additional cost
Note: All the drive time is 45 minutes = 1 hour
Students must attend all class days 1-16, be it a 3 or 4-week class. After they receive their permit, we can begin to schedule their required drive times.
Be sure to get a Verification of Enrollment the last week of class from your high school attendance councilor. Verification of Enrollment Forms obtained the last week of class are valid all summer. You will need this form in order to get a permit.
If you have any questions, please call us at (214) 310-5000. We will be more than happy to answer your question.
Summer Class Schedule 2019
| Class Number | Dates | Time | Language | Days of week |
| --- | --- | --- | --- | --- |
| 007 | 01/15/2023 | 4:00 pm | English | Monday to Friday |
| 008 | 02/15/2023 | 4:30 pm | English | Monday to Friday |
| 009 | 03/01/2023 | 4:30 pm | English | Monday to Friday |
| 010 | 04/01/20263 | 4:30 pm | English | Tuesday to Friday |
There is no comparison to other driving schools. From learners permit to drivers license you get it all at Drive Safe Driving School. We are the only diving school in the DFW region to offer all these services to our students with no hidden or additional charges. Check our reviews, our pricing, our services. If you find a better price for what we offer, our guarantee is, we will beat that price and provide a quality of instruction that no other driving school can even dare to compare to.
For classes offered during the school year, summer, and holidays, we will help you work around your needs and schedules. If students need certain days off, we can arrange makeup or alternating schedules.
**Tip: If you are planning drivers ed, be sure to get your v.o.e.(verification of enrollment) from your high school attendance counselor. Normally a v.o.e. is valid 30 days. The Texas Department of Public Safety needs this document to issue a teen learners permit or drivers license. It is not required by Drive Safe Driving School for enrollment.
Best Price Guarantee.We will meet and beat our competitor's price!
To register and pay online for a class register here. Or come by our office. Questions? Call (214) 310-5000.
You Can now take advantage of our $465 Special by paying ONLINE with our secure server.
When pricing please take into consideration hidden charges. A lot of driver education schools charge additional for books, tests, and road testing. At Drive Safe Driving School, all of our prices include everything from the class, driving, even the road test.
Summer Tip:
Students taking Classes to get a permit need to get a Verification of Enrollment from their high school attendance counselor. Normally this document is valid for 30 days after issuance, however, if a student is taking a summer class they should get the Verification of Enrollment the last week of class. It will be valid all summer.
All of your financial information is processed through PayPal or Stripe.com so you do not have to worry about your payment. We never store or keep your information, we let PayPal or Stripe.com take the worries out of online payments with their secure servers.
Before you begin a Teen Class, here is a little advice to the parent from Drive Safe Driving School to build a great foundation of Teen Driving Safety:
So, how do you get a good start in a driving school of Irving Texas? Drive Safe Driving School in the highest quality and lowest price in that direction:
It begins with you. Your teen looks up to you. You need to model the right behavior every time you drive, not just at Driving School. You need to stress safety as soon as your teen receives a Texas learner's permit and continue to do so until at least the first year after he or she earns a driver's license. Helping your teen head down the road to safe Texas driving is a long journey. It is all part of Driver Ed. But, working together, you can help ensure your teen always Drives Safely down the right road in all over USA. It's just another way you can enable him or her to be a confident, capable Texas driver—and help give you peace of mind, too.